Company Background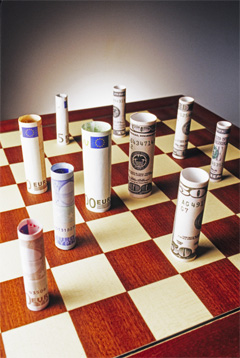 Since 1999, Salt Lake City Design Interactive has been providing Utah businesses and companies with award-winning website design, web development, flash design and both online and print marketing campaigns.
We are an experienced, full-service web development studio. We pride ourselves on delivering top-notch graphic design talent, exceptional programming, superior search engine positioning and working hand-in-hand with our clients to ensure that all of their goals are met. Our solutions are thoughtful, visually engaging, easy-to-use, scalable and cost-effective.
We specialize in creating search-engine friendly websites that perform well in the search engines for relevant keywords and keyphrases.
All of the websites that we create are hand-coded and thoroughly tested on all browsers and operating systems to assure uniform, excellent performance on all computers.
We custom code and guarantee all of our work.
Our graphic design, web development and print services include:
Web Application Development
Content Management Systems
Copywriting & Technical Writing
Custom Web Design
Custom Web Programming
Domain Name Registration
E-commerce Web Site Design
Graphic Design
Logo Design & Branding
Flash Web Site Design
Online Catalogs
Print Materials
Search Engine Optimization
Social Marketing
Web Hosting & Email

Our client base includes companies and firms following industries:
• Architecture & Construction
• Art & Design
• Education
• Financial Services
• Government / Municipal
• Healthcare & Science
• Home & Office
• Legal Services
• Media / Marketing
• Mining & Natural Resources
• Real Estate
• Sports & Entertainment
• Travel & Lodging

SLC Design Interactive creates winning web solutions to help your business succeed.
See how other companies have benefited from working with us. For a free consultation, please call us at (801) 572-9884.